T1ER event gets underway Friday in Middletown, NJ
October 27, 2023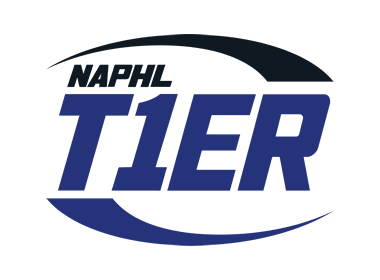 The third event of the North American Prospects Hockey League (NAPHL) T1ER League takes place this weekend on October 27-29, 2023, at the Middletown Sports Complex in Middletown, NJ.
All games at the October Showcase in New Jersey can be watched exclusively on NATV.
NAHL Games New Jersey Titans vs. Johnstown Tomahawks
Fri: 10/27 | 7:30pm Middletown Sports Complex
Sat: 10/28 | 7:00pm Middletown Sports Complex
ALL Participating players, coaches, & officials are invited to the NAHL games at the Middletown Sports Complex. In order to gain FREE ENTRY to the event, please wear your participating team's polo, jacket, or jersey and mention you are part of the NAHL T1ER event to gain entry and enjoy the game. **Parents wanting to attend will need to pay to enter the NAHL Games**
Tenders: One of the major benefits of the T1ER League is the fact that all 32 NAHL teams have two tenders that are exclusively used on T1ER players. Each NAHL team is granted 10 tenders, plus or minus any trades, which become active on November 1. However, the two exclusive T1ER tenders have already been released and NAHL teams are eligible to start signing players for the 2024-25 season.
The October weekend marks the second event for the T1ER League and traditionally is the Pre-Tender Distribution Showcase. It represents a prime opportunity for T1ER players to showcase their abilities as this event is strategically timed during release of tenders to NAHL clubs.
What is a tender? A tender is a contract, of sorts, a player signs announcing his intentions to play for that particular NAHL team and that NAHL team only. Once a player signs a tender with an NAHL team, his playing rights belong to that team within the NAHL and he may not be recruited by any other NAHL team.
A record number of 75 players who played in the league during the 2022-23 season signed NAHL tenders for the current 2023-24 season.
In the last three years, no other USA Hockey Midget Tier I league has had more players play in the North American Hockey League than the T1ER.
Founded in 2009 and now in its 15th season in 2023-24, the NAPHL T1ER League is the premier training ground for development, exposure, and opportunity. The success of teams on the national stage, as well as the success of T1ER players at the next levels of hockey, is further proof that the T1ER League is redefining exposure and has become the marquee place to play for elite level players, ages 13-18.